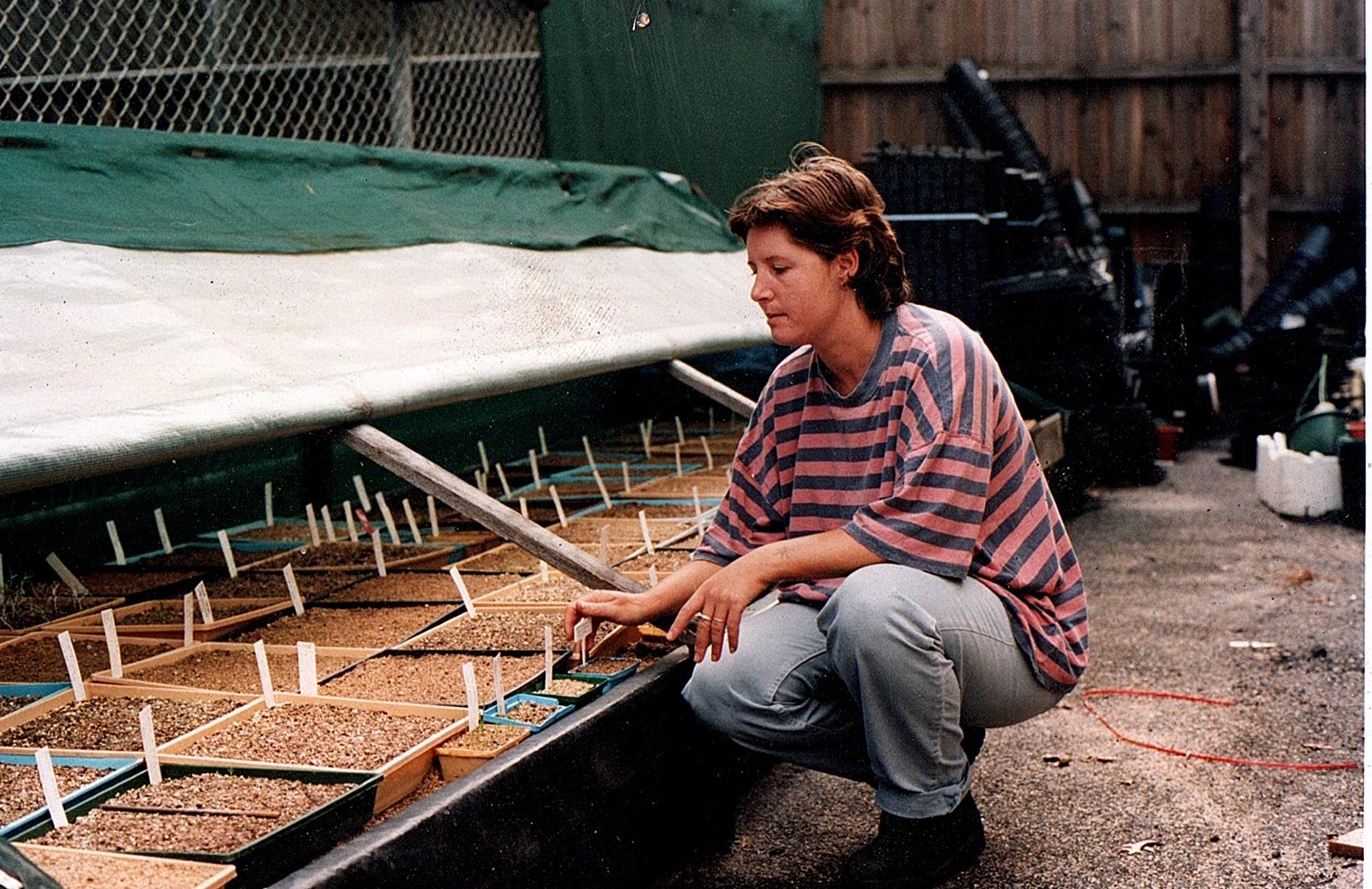 The St Kilda Indigenous Nursery Cooperative was started around 1992 by Rob Scott (then working for St Kilda Council) with the help of Earthcare. Neil Blake also had a hand in it – a LEAP crew that he was supervising built benches etc at the nursery site at the St Kilda Adventure Playground (behind Grey St).
Plants were always grown by volunteers with Rob advising; initially plants were only for St Kilda council which was subsequently amalgamated into the City of Port Phillip. As orders came in and the business side grew (coinciding with councils shedding extraneous businesses), the volunteers were invited to take it over and turn it into a private business. We decided to become a cooperative and in January 1995 SKINC was officially born.
At the start of 1996 SKINC moved to 525 Williamstown Road. SKINC was bursting at the seams at the playground. 525 Williamstown Rd had been the Port Melbourne Council parks & gardens depot but with amalgamation, all operations were moved to White Street, South Melb. A community garden group set up vegie plots there but with gravel over most of the ground and large shaded areas, people lost interest and the site was empty when SKINC moved in.
The original idea when SKINC moved in was that ecologically-minded businesses could be co-located there. Frank Stewart would sell worms and worm farms, people breeding ladybirds for biological control of pests would set up and hopefully more businesses to come. A house at the front of the site was used by ACTV (now Community Volunteers Australia) to house international or interstate volunteers (now in Pickles Street). However the ecological business estate didn't really take off and soon the rest of the site was taken over by council contractors and the SES. SKINC was the only remnant of the original scheme. However Neil Blake kept working on this idea which eventually evolved as the Ecocentre in St Kilda.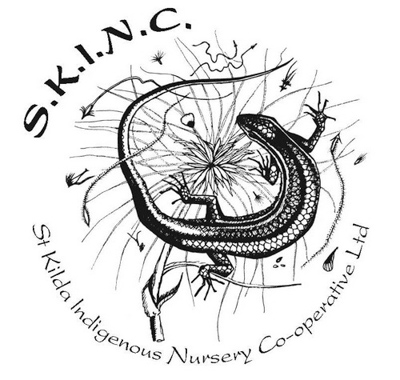 SKINC grew its production to about 120,000 plants a year, employing 2 full-time and 2 part-time workers assisted by volunteers.
Volunteers range from experienced plant wranglers to those who've barely touched a plant before. These include horticulture students, unemployed people, disabled people and basically anyone with an interest.
SKINC grew plants for the Melbourne sandbelt area – from Port Melbourne to Frankston, although our focus was very much on the City of Port Phillip area. We collected seeds and cuttings from both remnant and planted areas and propagated from these.
The aim was both to help secure the future of existing remnant plant populations and to promote the use of indigenous plants in local gardens.