We would love to have you join our Bili Nursery team on any of the first Saturdays of each month from now until the end of the year.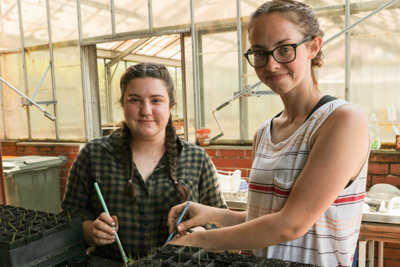 We will be cleaning, sorting, propagating and consolidating our stock of locally native plants.
Our aims are to:
increase the plants available for retail
prepare for the City of Melbourne Gardens for Wildlife project
improve local biodiversity
It's also a great opportunity to learn more about the 200 or so plants we grow, their propagation and care.
Getting there: Bili Nursery is at 525 Williamstown Road, Port Melbourne (next to Port Melbourne Football oval and not far from the corner of Ingles Street and the North Port Light Rail station.)
---
I'm interested in being part of Bili Nursery working bees
Please fill out the form so we know to expect you and for more information email us at bilinursery@westgatebiodiversity.org.au or call 9645 2477.