We put on a great display with our stall at Victoria Harbour for the opening of the new garden beds on the concourse, just outside the Marvel Stadium. 5,000 Bili Nursery plants are now in.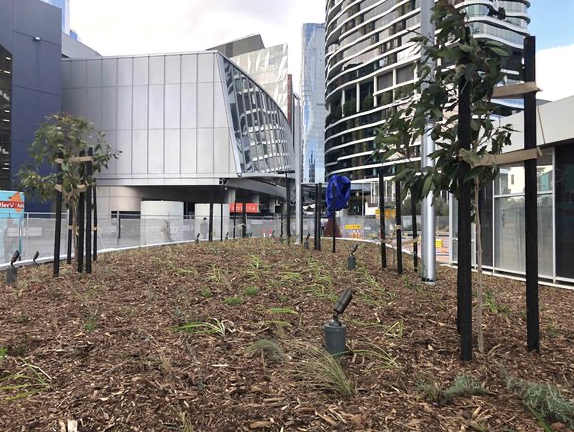 It is often a windy spot but on sunny days we expect residents and workers to be out enjoying the wildflowers. The Lord Mayor, Sally Capp launched the project giving support for biodiversity in the City of Melbourne.
Victoria Harbour was the first project of its kind in Victoria to achieve a green star rating in environmentally sustainable building practices.