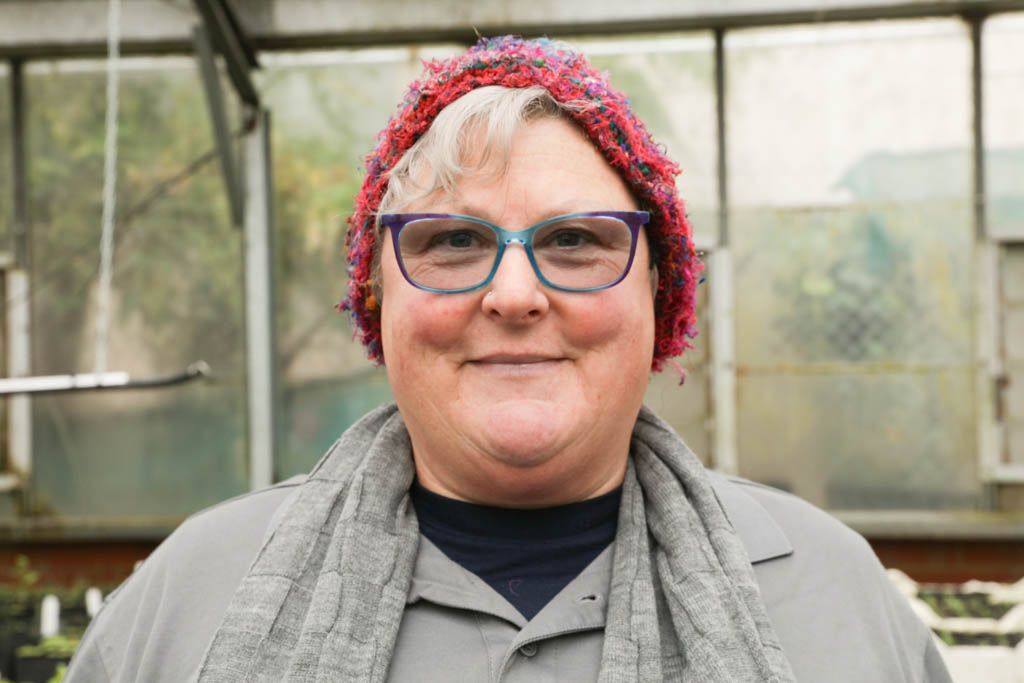 A warm welcome to Rhod Cunningham who joined the team this week as Manager of our operations.
She has a wealth of plant nursery experience, great knowledge of indigenous plant species and seed collection in Greater Melbourne. Rhod has a special interest in aquatic species and, in her spare time, works with the Wetland Revival Trust in north-central Victoria regenerating wetlands.
Meet two of our other staff:
Mars started with us as a volunteer and on staff for the last two and a half years. Mars is now a very competent all-rounder and will focus now on more community engagement and supporting volunteers.
Lilli joined us earlier in the year. A cheerful hard worker, Lilli's strength is in propagation and exploring new methods to improve survival rates. Lilli is also very resourceful and handy with irrigation systems and fixing heat beds for better efficiency.
Fronting up on another cold wet day were some of our marvelous and longstanding volunteers, Bruce, Zoe and Van who are a joy to work with. Thank you!