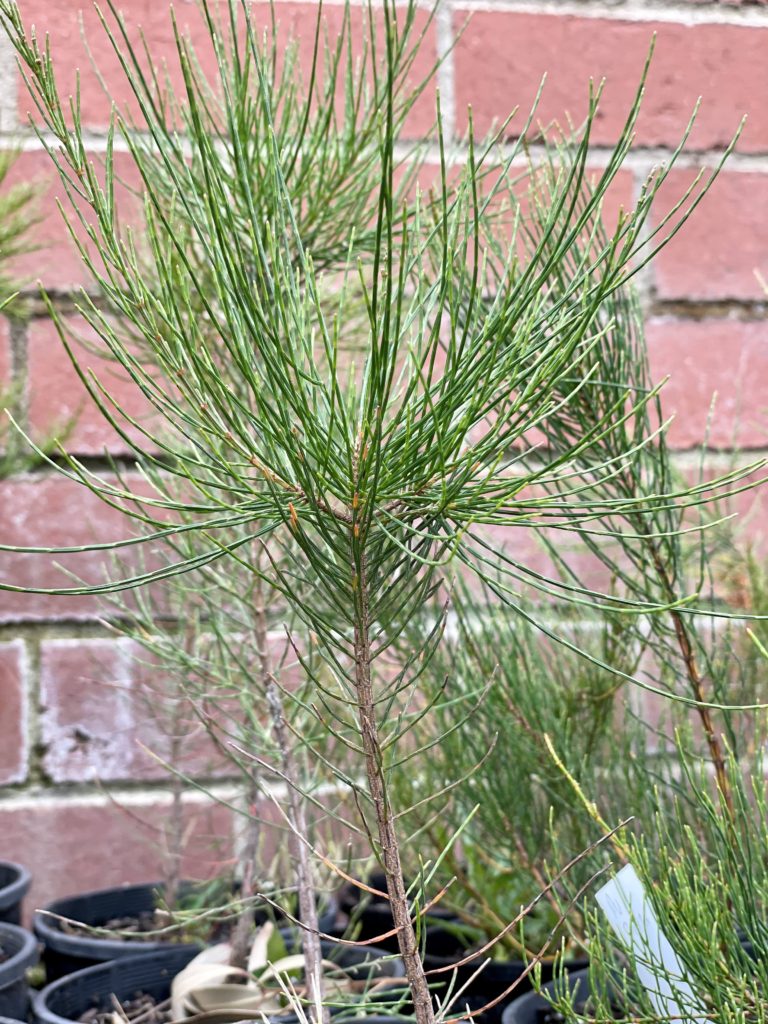 The tree that just keeps giving
Black she-oak (allocasuarina littoralis) is available at the Bili Nursery in mantelpiece- or shelf-friendly sizes, perfect for a splash of seasonal greenery and decoration.
And once the celebrations are over, plant a sapling to mature into a very controllable tree.
Black she-oaks can grow to more than 8 metres in height but can also be trimmed or lopped to suit medium-sized urban backyards.
Virtually indestructible, black she-oaks also offer other benefits.
"What they are in habitat terms is they are the number one food for black cockatoos," says Bili Nursery manager Nic Brinkley
Fast-growing bird habitat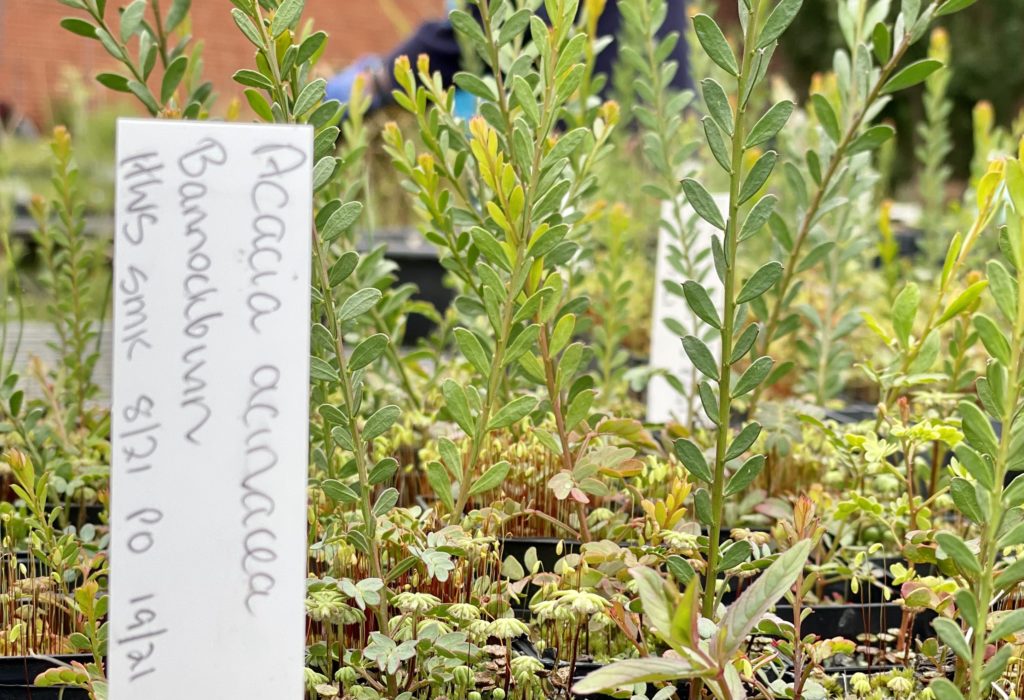 Acacia acinacea is also known as the gold dust wattle.
This native of south-eastern Australia makes a fast-growing hedge and wonderful small-bird habitat.
Gold dust wattle blooms usually between July and November, adding a dash of bright colour to a winter garden.
A native for a cottage garden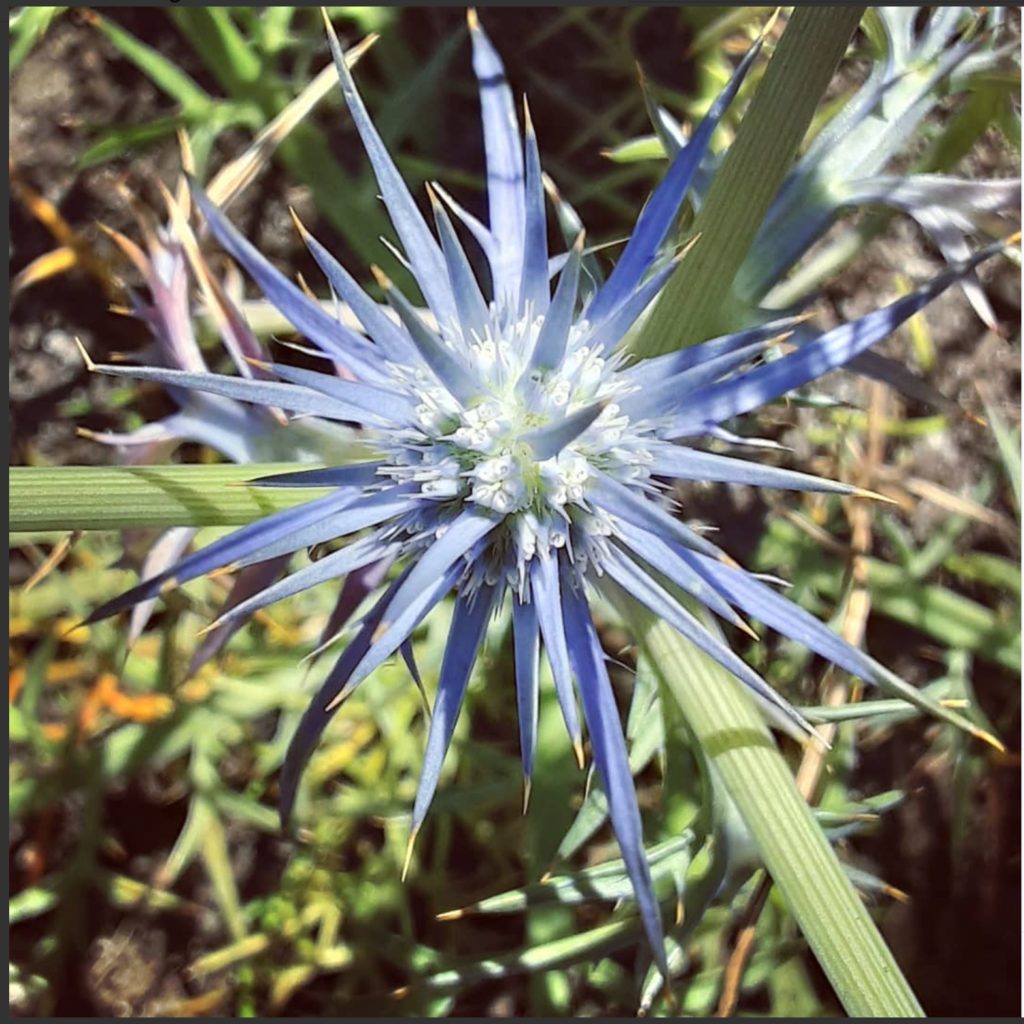 If you're after an informal indigenous plant that would not look out of place in a traditional European-style garden, try the blue devil (eryngium ovinum).
Often thought of as an Edwardian-era plant, blue devils make excellent garden drifts.
Alternatively, use blue devils for a random-style colour effect in informal cottage gardens.