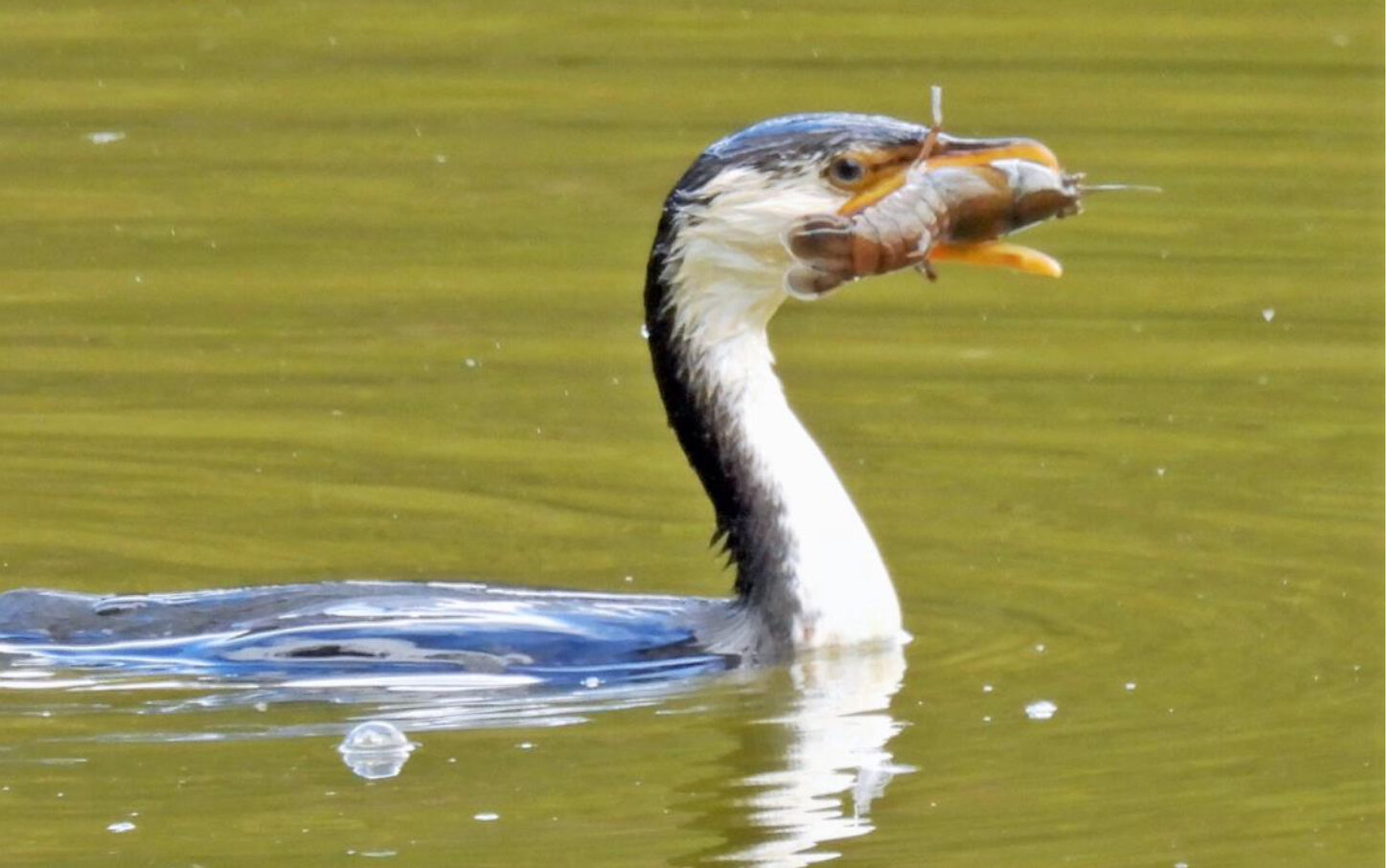 Highlights of the April survey were the high number of Grey Fantails – possibly four separate groups.
And a sighting of an early visitor in the shape of a female Flame Robin, along the Yarra in the planted shoreline belts. This area is frequently used by fishermen for shelter.
The three almost fully grown stilts are likely to be the same nestlings that avoided, with parental help, an attacking Collared Sparrowhawk one month ago.
The Rufous Fantail seen on 22 March was in a very poor condition and may not have survived.
And further to our earlier report of the important roles yabbies play in the ecosystem, a sighting of a Little Pied Cormorant with a recent catch in the freshwater lake.
Note from Andrew McCutcheon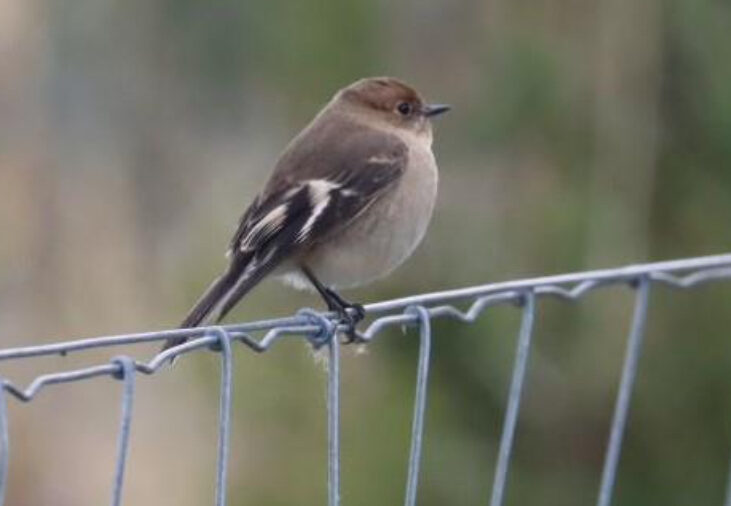 At the very same time this female Flame Robin was recorded and considered to be a very early arrival for Westgate Park, I (AWMcC) was up on the Bogong High Plains near Falls Creek where lots of Flame Robins are still present in very good habitat conditions with lots of food in the form of insects around.
As these robins typically migrate to lower altitudes in late autumn/early winter and Melbourne is particularly dry at the moment, it makes me wonder where this bird along with other sightings by Gio and David Eades not so far away have come from, and why so early?